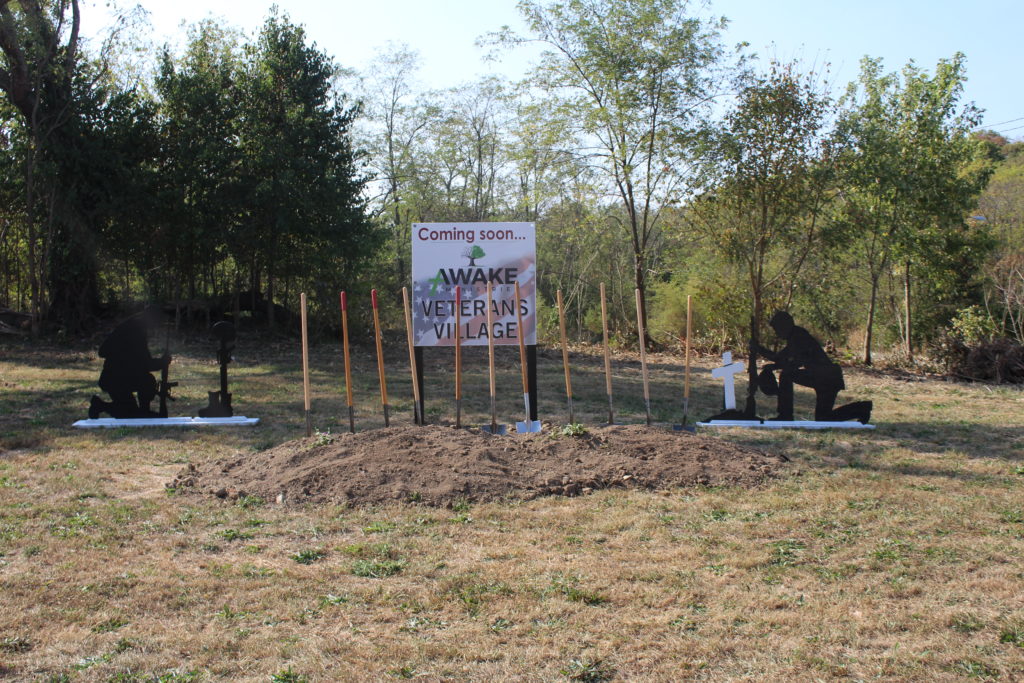 Hope and help for veterans in need
Veterans Village is a project birthed from a small group of fellow veterans serving the Shelby County Community. VRO, Veteran's Rural Outreach, as they would come to be branded, eventually brought that vision to Awake Ministries where board and leadership embraced the ideas of expanding their areas of service to their local heroes.
Land was purchased through the generosity of the Shelby County Industrial Foundation and on October 1, 2019, ground was officially broken for what will be the site of six tiny homes.
The sole purpose of this transitional housing program is to ensure that our veterans are not only accounted for but that they are having their most immediate basic needs met. The design of a central location is key to addressing the physical, mental, and spiritual needs of those we are serving, who struggle in navigating an overwhelming and daunting resource system.
With an experienced transitional director in place to oversee all aspects of an individual veteran's basic needs profile, there promises to be successful follow through from beginning to end.